Entrust your beauty
to the expert hands of our specialists
Beauty is in each of us. You need to uncover and show it off to bring it out and GARDENS spa is the perfect choice. A team of skilful therapists will take care of your needs in a wonderful and relaxing environment.
Offer
Our SPA treatments
Our treatments are carefully chosen to offer you relaxation and rest, and to solve problems that may need a specialist approach.

Call us
+48 (61) 222-54-22
78 222 54 22
Opening hours
Monday – Friday 9am – 8pm
Saturday 10am – 4pm

GARDENS Spa Team
GARDENS Spa Experts
In the heart of GARDENS Spa there are people with passion. They create the exceptional atmosphere in this place.
Justyna
cosmetologist, podologist
Specialist in podology. She practices and expands expertise gained in numerous trainings. Sensitive, kind and cheerful. In her job, she values highly peace and hygiene of her workstation. A smile and the wellbeing of the client are the most important aspects of her work, therefore she is exceptionally meticulous. She performs the treatments with passion, since she knows that they have an influence on beauty, but most of all – they improve your wellbeing and comfort.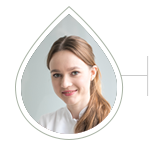 Asia
cosmetologist, podologist, physiotherapist
For her, the Client is number one – both their satisfaction with the treatment and wellbeing. She believes in a holistic approach to the needs of Clients as it is indispensable for the effectiveness of treatments. The Clients' problems with their complexion and first signs of ageing are the biggest challenges for her. A big fan of fitness, pets and good coffee :)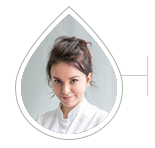 Wiola
physiotherapist
Wiola is skilful at combining various types of massage, thanks to which she has created her own, inimitable style. During the treatment she uses physiotherapy techniques depending on the client's individual needs. With your body in her hands, you will certainly experience felicity, as RELAXATION is her middle name ;) In her free time, Wiola broadens her knowledge of psychology and Far East medicine.